How can we help you...
Massage Services
Massage Session
A full time hands on massage session catered to your needs. The massage session includes complimentary warm therapeutic hydroculator packs and warm towels, unless the client has a condition in which they should not be used or the client does not desire them †.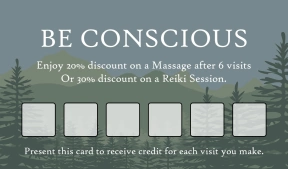 Be Conscious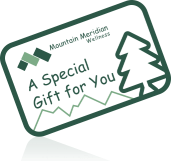 Gift Cards
Massage Session
A custom massage specially catered to your needs. Let us know where you feel tension and we will spend more time on that area. Our therapists are wonderful at integrating a number of techniques including Swedish, Deep Tissue, and Trigger Point in order to ensure a relaxing and effective massage.
60 Min - Starting at $65*
90 Min - Starting at $95*
Massage with Aromatherapy
A truly therapeutic and relaxing experience-your massage lotion is combined with a wonderfully scented essential oil of your choice. Drift into a tranquil sea of lavender fields or a juicy grove of aromatic citrus. Truly a luxurious and rejuvenating experience.
60 Min - Starting at $77*
90 Min - Starting at $107*
Massage with Foot Scrub
A treat for tired, overworked and dry feet! Our foot scrubs add an extra 15 minutes to your massage. Your feet are massaged with an effective, yet gentle sugar scrub. After the scrub is removed, your feet are ensconced in a thick, buttery and moisturizing cream. This is a wonderful and therapeutic recipe for happy feet!
60 Min - Starting at $77*
90 Min - Starting at $107*
Massage / Reiki Combo Session
This combination is a great blend of what it claims to be-Massage and Reiki. The massage portion of this combination aids in manually dissolving stress and tension, while the energetic healing technique of Reiki is calming. Reiki has been shown to improve pain, tiredness, drowsiness, and anxiety, to name just a few of its benefits. Enjoy an elevated state of well-being from the smooth integration of both of these modalities.
60 Min - Starting at $65*
90 Min - Starting at $95*
* The price of each service is based on the service selected and the specific therapist you are receiving the service from. For accurate prices, go to the book now page and select a specific service and therapist.
† Therapeutic hydroculator packs and warm towels will be administered at the discretion of the therapist.
Scheduling
---
Services are scheduled by appointment only. To accommodate today's busy lifestyle we do often have same day appointments available. However, to ensure that we are able to accommodate your preferred appointment times, we ask that you schedule with as much advance notice as possible. All appointments are reserved with a credit card at the time of scheduling. If you do not see a time available that works for you, contact us and we will do our best to accommodate your needs.
Age Requirement
Notice!
---
We are not able to accept appointments for children under the age of 18 years, unless accompanied by a parent or legal guardian. Children under the age of 18 require a parent or legal guardian signed waiver and/or accompaniment by a parent or legal guardian for services. Online bookings cannot be made by any person under 18 years of age. Please contact us for further information.
Cancellation Policy
Important!
---
Please allow at least 24 hours if you need to reschedule, cancel an appointment, or reduce your appointment hours. This gives enough time to fill the appointment slot. If you fail to cancel prior to 24 hours before your appointment slot, or you do not show up for your appointment, you will be charged full price. Exceptions will be made and not charged for weather and dangerous driving conditions, emergencies, and illness. In some cases, depending on the situation, proof/documentation may be asked for.
Late Arrival Policy
---
Late arrivals will not receive an extension of their appointments. In special cases, and when the schedule will allow, a partial or full appointment may be accommodated. This will be at the massage therapist's discretion and only with proper notification of the late arrival. The original price of the session will be charged. Please schedule appointments at times when you feel certain you will have enough time to get to the clinic so you will not be late or rushed. If you do not see an appointment time that fits in your schedule, please email or call Mountain Meridian to see if we can figure out a time that works for you.

PLEASE NOTE: Massage therapy provided by Mountain Meridian Wellness is therapeutic in nature. ALL MASSAGE SERVICES PROVIDED BY THIS PRACTICE ARE NON-SEXUAL. Any inappropriate words, jokes, or suggestions by the client will result in the immediate termination of the massage session. Massage sessions terminated for inappropriate behavior will be charged the full session fee and this practice will be closed to you with no referral. By booking with Mountain Meridian Wellness you are acknowledging that you understand that our services are non-sexual in nature.